Solutions for Dyslexia in Spelling
Dyslexia ends after learning to spell!
Guaranteed!
Understanding how we get dyslexia is the key to ending it.
After understanding dyslexia in spelling, reading or writing letters in reverse, you will know exactly which solution to choose. We hope you take our word for it and purchase our books to end or to reverse dyslexia. To understand dyslexia, click 
here
Our Free Solutions for Dyslexia
» Free rare articles to understand, prevent, and end 
dyslexia
.
» For free life-changing literacy workshops, click 
here.
» For free dyslexia support on the phone, 
contact us
.
If your child has passed the 3rd grade, and he or she needs help to stop the progress of dyslexia, 
e-mail us or call us
. In a few sentences, tell us what grade your child is in and whether or not he or she is struggling in reading or spelling or in both.
Solutions for Dyslexia in Reading and Spelling
For our 10 books that prevent, reverse, or end dyslexia, see 
Books
Which Books to Choose to Prevent, Reverse, or End Dyslexia in Spelling? Select the Grade of Your Learner:
How severe is your dyslexia?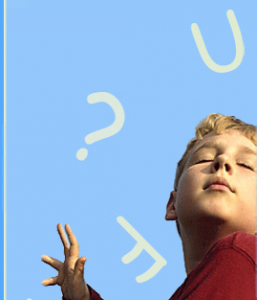 Some dyslexic persons can read but cannot spell the words they read, others might not read at all. Some write most letters in reverse, others may occasionally write letters in reverse. Some are obsessed with hurrying and the more they hurry, the more advanced dyslexia gets.
Some speed-speak because they are or were at some point intimidated, pressured or felt forced to speed-speak. They may say letters or words in a reverse, as in "my car is fast↔my fast is car." It is much quicker and easier to prevent than it is to reverse dyslexia.
Most dyslexic persons misspell words, write letters in reverse, stumble when reading aloud, have difficulties spelling words orally, miss their exists if driving and someone is talking with them, have car accidents when text messaging and driving, and some write all letters in uppercase.
There are now simple solutions for dyslexia, and dyslexic persons can learn and are not learning disabled; they are logical learners with a logical learning style. They can only focus on one thing or one thought at a time. They are not visual and cannot visualize faces or the way words are spelled. They are perfectionists needing a long time to finish their work; all work to them must be creative or they may not finish it. They tend to be unhappy when disturbed while doing their creative work.
10 Phonics and Spelling Books or

E-books
10 e-books are available for all e-readers and free apps
Here's what our satisfied clients say:
"Both of my parents were professors at SDSU and they tried hundreds of tutors and teachers but everyone gave up on me…. I took the CBEST and past it the first time, all three sections. I know you know this but you probably still enjoy hearing it, that your class I think got me and is getting me through my spelling difficulties. I will always be thankful! I really feel your program is helping make the difference in my success."
Al Graham, age 44 Cuyamaca College, San Diego http://www.cuyamaca.edu/